Simple, Modern, Efficient: Oracle in the Spotlight for its Cloud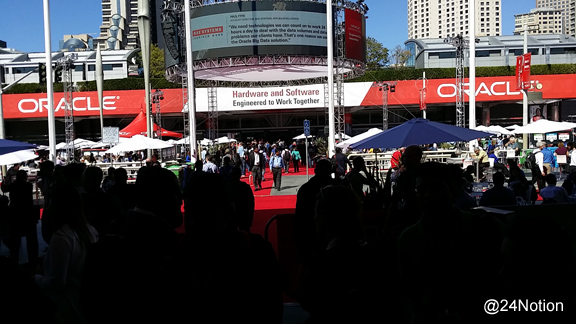 This year OOW14 in San Francisco hosted over 2,500 sessions in 17 venues. Sessions covered a wide range of Oracle-related topics and business uses, including Intel's next generation firewall for Oracle VM. Other great attractions at OpenWorld were the 460 business partner exhibits lining the Moscone West and Moscone South exhibition halls.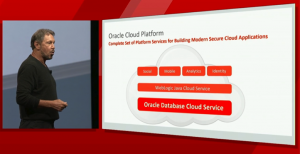 Oracle customers, partners and supporters came together to geek out over software, tips and tricks, and hear about the future of Oracle. That future is clear: the cloud. The conference kept coming back to the cloud and technology that is being tailored for cloud use. Speakers included Oracle Executive Chairman and CTO Larry Ellison, CEO Mark Hurd, Executive Vice President of product development Thomas Kurian, and Vice President of systems John Fowler. One thing is certain from all of these keynote speeches: the cloud is here, and it's only floating higher from here.
Here are a few highlights from OOW14:
Oracle Cloud Platform
Oracle showcased its new platform that moves Oracle's existing database and applications to the cloud. This move makes it easier than ever to store information with ease and efficiency. The cloud offers a simple and modernized process that won't mess with lines of codes for efficient transferal, while bringing in modern elements like being pre-optimized for Big Data. "We wanted to not only move your applications to the cloud with a push of a button, but we also wanted it to be a much more modern version," said Oracle CTO Larry Ellison.
The Power of Real Time Analytics is within our Grasp
MemSQL's database platform is bringing speed, scale, and simplicity to enterprise customers around the globe. Businesses use MemSQL for applications where legacy database technology underperforms or lacks flexibility, as well as for new applications where only the fastest and most versatile database platform will do.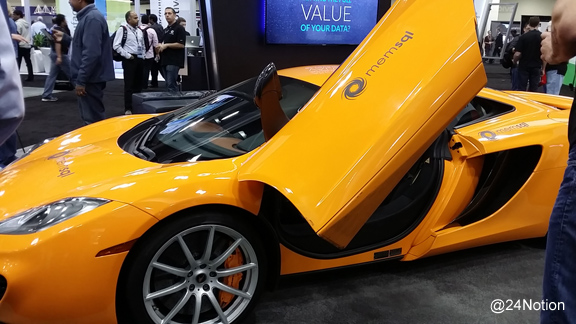 The Cloud is for all Industries
KPMG sessions provided several glances into how the cloud can be integrated for numerous platforms. This spans industries, including healthcare and technology trends in aerospace, defense and financial services industries, HCM, ERP and CX.
Deloitte is at the Top of Many Industries
Presenting workshop sessions at OOW14, this company was showcased as the cream of the crop. Deloitte is one the top global partners, with industry partners ranging from consumer products, retail, and even financial services.
Innovation is here to Stay
Last but not least, Intel made a bit of a splash in sponsoring the innovation portion of OOW14, featuring one of the few well-known women executive leaders, President Renee James.  She discussed the need for continued innovation, citing that "90% of data in the world today was produced in the last 2 years," meaning that we must find ways to use that data in new and meaningful ways. Renee James painted a picture of what the future may hold: workflow optimized platforms through Oracle and Intel collaboration that allows versatility in utilizing the cloud for public, hybrid or private use. She said that they will continue to find B2B/B2C solutions that are efficient and innovative.
Want to hear more about what you missed, like seeing aviation arena legend Sean D. Tucker in action? Go here to watch some of the highlights and keynote speakers.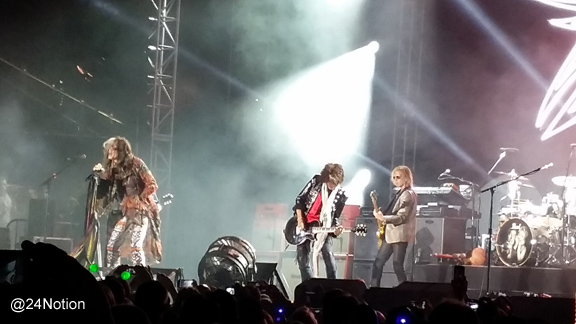 After networking through the showcase at OpenWorld, it was time for the Oracle Appreciation Event held on Treasure Island, which is a man-made landform in the San Francisco Bay. There, guests rocked out to the likes of Aerosmith, Macklemore and Ryan Lewis, and Spacehog.
I got a chance to run into Christin Carter, a technology sales manager at Oracle who helped put on the amazing event. She did a great job in making the night unforgettable. Yes, Oracle knows how to throw a party for sure!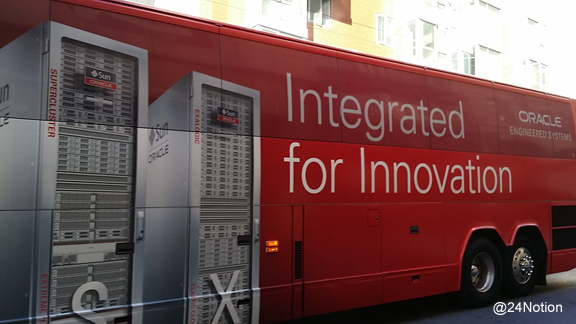 From the sessions, exhibit halls, the cloud and the stage, Oracle OpenWorld 2014 gave a glimpse of today's hottest technology and business solutions moving into the cloud. Good move on Oracle's side! With all the fun we had, everyone is already looking forward to next year.
Related posts