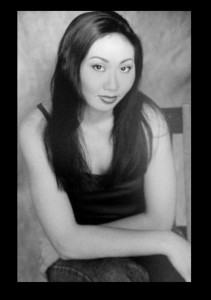 Ivo Lukas is the Founder/CEO for 24Notion. 24Notion is the first integrated marketing/digital PR & lifestyle agency with special emphasis on giving back to the global communities. With a broad understanding the art of non- traditional marketing, new media, communications and social influence. 24Notion ranked #12 in Corporate Philanthropy nominated by Portland Business Journal Book of List.
Ivo has over 20+ years of experience in building and maintaining an all integrated brand, marketing, digital and technology power for Fortune 500/1000 companies. She builds unique offline/online marketing/technology businesses from ground up with track record in bringing in the bottom line results.
Prior to launching her own agency, she joined the prestigious 3rd largest Global Public Relations and Communications company as the global Vice President Marketing /PR/Digital of the agency. Within the agency, she founded the Global Creative marketing Group and the Digital Group. During her tenure, she led a global initiative that expanded beyond the Asia Pacific, European and North American markets.
She won a few awards and nominated as the Female 2.0 Founder of the year; 40 under 40 of Portland Business Journal; Women of Influence; Portland Business Journal Innovation award; Huffington Post "Passionistas"- women of influence; Top women in business Twitter must follows; NAAMBA Global Emerging Leaders under 40; Digital/Multicultural Entrepreneur of the week by MMTC; Top Executive of Cambridge Who's Who; Interactive Media Awards-Outstanding achievement awards, PR News Corporate social responsibility Awards, Excellence Award winner of best Authenticity of fresh innovative idea/category, Innovative Grant finalist. Most recently she won the International Women Entrepreneur Award by Global Stevie Awards
She is an advocate and sits on the board of many non-profit organizations that encourage the empowerment of next generation leaders. Previously, she was part of the advisory board(volunteering her time) for the last years, Ivo served in ACM-W (NW regional women in computing and other girls in technology advancements). Most recently, Ivo was asked to speak at the U.S. Department of State in empowering women in the Middle East and North Africa through technology (the techgirls initiative is created by Senator Hillary Clinton). Ivo is passionate about leading, nurturing and mentoring the next generation, especially young girls, who's aspiring to be in technology. She is the advocate of encouraging positive, inspiring and improving lives of the young girls to gain an entrepreneurial spirit and leadership skills.
On her downtime, she speaks, moderate & participate many conversations in the field of entrepreneurship, technology, STEM, start-up, innovation, women in business and others. She sits in many STEM and entrepreneurship advisory board and She enjoys being a blogger at HuffpostTech plus, relaxing at the beach with her husband, son and segen the dog.
watch her TEDx: Be different and make a difference
Connect with her via twitter @MsSonicflare or email her