What I've been doing this year…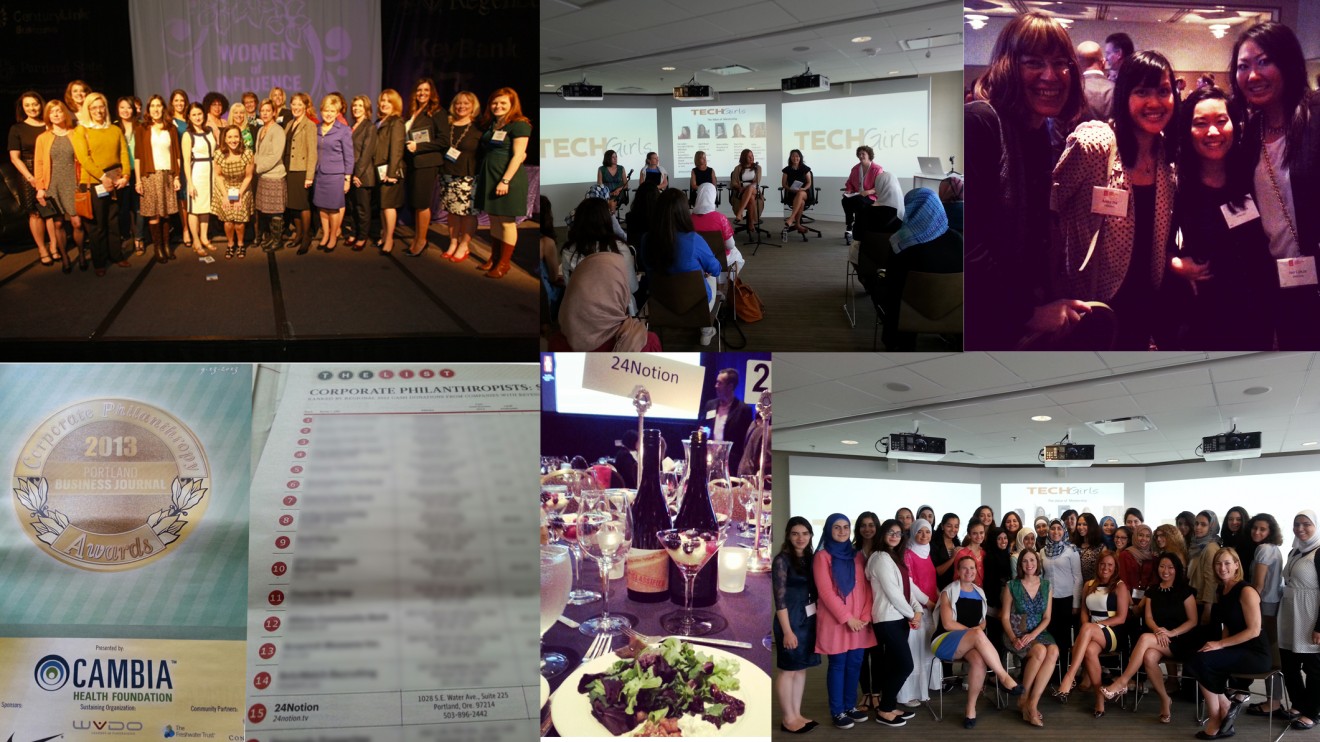 Spring/Summer/Fall of 2013: yes, it was awesome to hear that i'm one of the women of influence in 2013. Thanks so much PDX Business Journal! Then, i've traveled to the DC area to be part of the U.S. Dept of State in empowering girls in the Middle East and North Africa through technology, Tech girls initiative. Honored that 24Notion and Myself are involved with the changing lives of these amazing women.
Moreover, we ranked #15 in Corporate Social Responsibility on book of List in 2013! yes, our philanthropy effort has been making a huge impact! Felt so grateful and blessed!